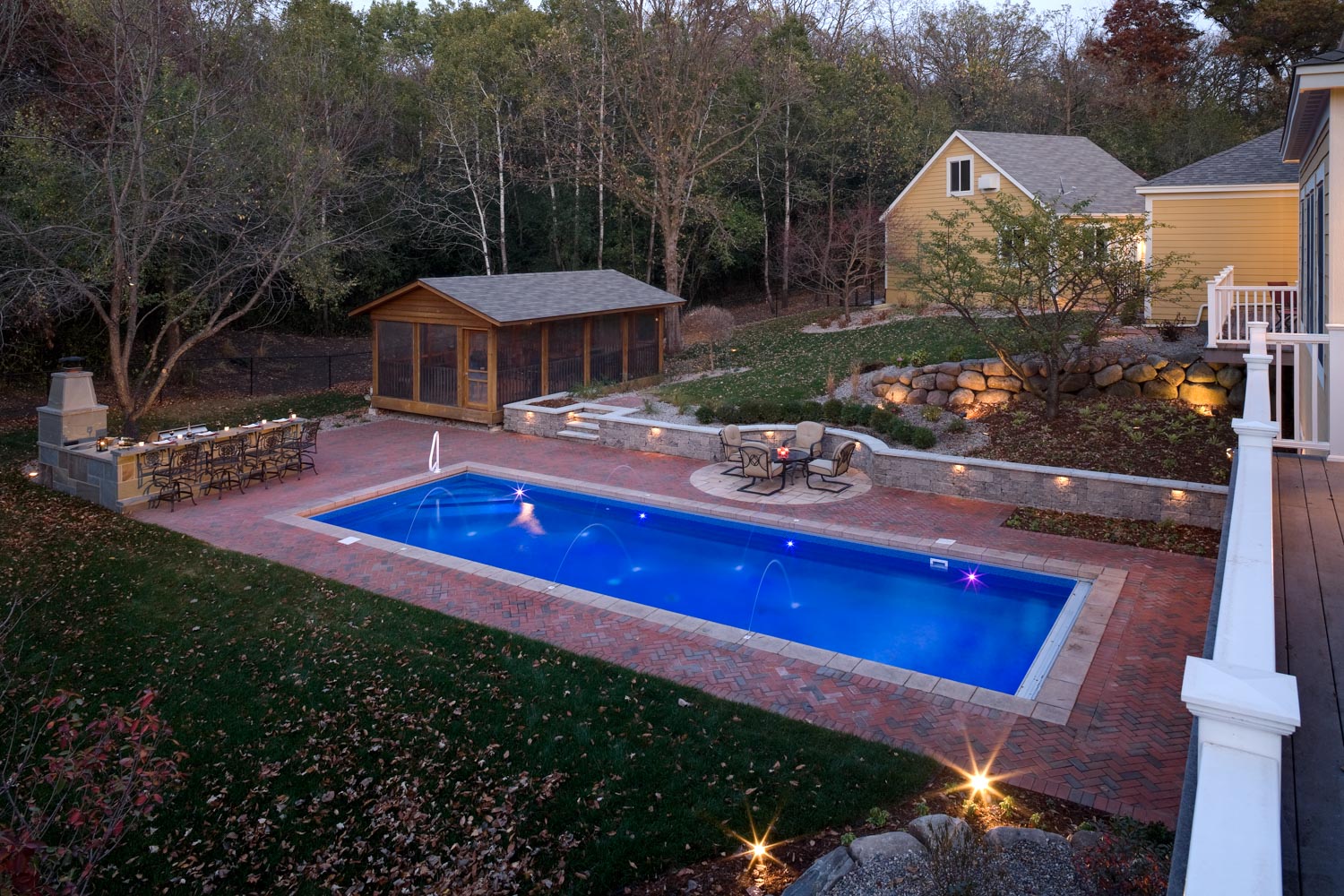 Landscape Lighting
Create memorable landscapes while increasing the security of your property.
Landscape lighting is the best way to create and set the mood for enjoying your outdoor living space. As the sun sets and the dark of night approaches, landscape lighting will increase the time you can enjoy your landscape.
Our highly trained staff will recommend what areas of your home and landscape should be highlighted, creating a landscape lighting portrait that you can appreciate and admire every night.
Read on to discover how landscape lighting protects your home.
Safety and Security
Landscape lighting is one of the most practical and effective ways to prevent crime in or around your home. Statistics show that a well-lit property cannot prevent malicious activity or guarantee personal safety, but crimes are less likely to occur because lighting is an excellent deterrent. Lighting exposes the criminal; they will most likely look for areas with little or no lighting. Homeowners will benefit from a landscape lighting system that can brighten an otherwise overlooked and dark surrounding.
An overall lighting scheme will maximize the effect of the landscape design, not the light fixture itself.